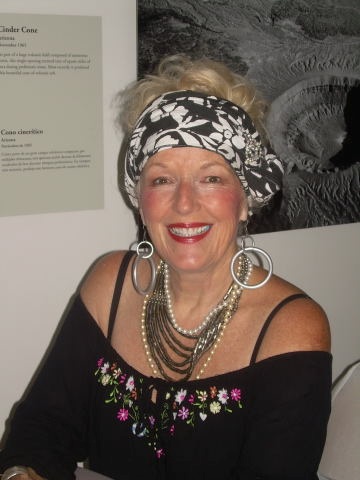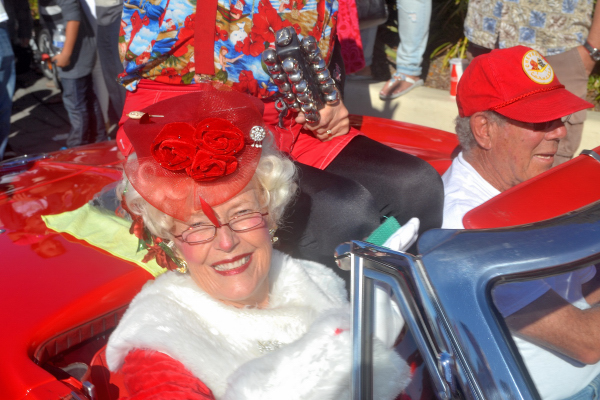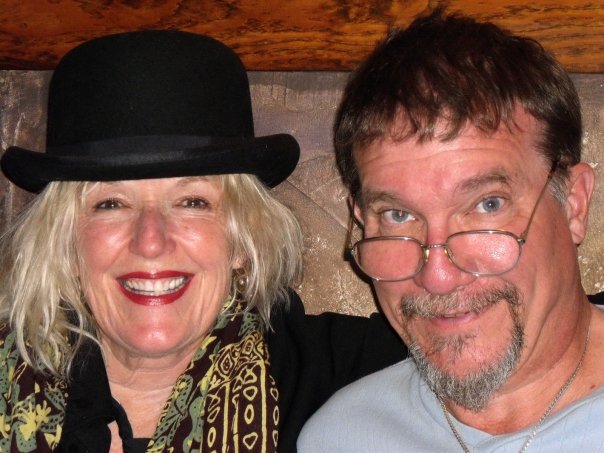 Elizabeth Anne Mary Lovegren
August 12, 1944 - January 9, 2015

Betty Lovegren was diagnosed with Multiple Myeloma, a somewhat rare, incurable, terminal, blood cancer in July 2011.

As Betty and Jon are both self-employed, the financial impact of the recession was huge. The added income loss related to Betty's cancer has been devastating. Betty was unable to work much of the summer and fall of 2011, normally her peak earning months from daily work at Seaport Village. This led to Jon filing Chapter 7 bankruptcy in 2012. Although Betty had a remission for part of 2012, she was back in treatment by October 2012. Severe fatigue is a major symptom of active multiple myeloma. The treatments also cause fatigue as well. The fatigue meant that Betty had to hire others for many gigs that she would have otherwise done herself. After the "initial illness", most people had no idea that Betty was ill much less fighting cancer. She was in treatment almost 80% of the time since her diagnosis. Each of Betty's myeloma relapses required a new drug combination to fight the myeloma. The hope was to keep ahead of the disease without exhausing newly approved drug combinations. Betty's fourth relapse began in late 2013. Since myeloma usually progresses slowly, there was no rush to start a new treatment. Betty elected to postpone the new treatment regimen until after the holidays and a short vacation Jan 2014. During that vacation, Jon had a surfing (body boarding) mishap that fractured his T-11 vertebra and several ribs. Jon was unable to work in his jewelry studio for almost four months and was absent from his every weekend shows in Balboa Park until summer. Jon was not back to "full production" in his studio until late October 2014. Betty's fifth relapse started in August 2014 with a slow rise in her "protein markers" out of the normal zone. A new treatment regimen with the last remaining newly approved "novel agent" was started in early November. A series of complications ensued and decreased Betty's ability to work. As with many artists, Jon's income continued to decline each year. As Betty had more myeloma issues , Jon had to reduce his sales and studio activity. As Betty's condition worsened, she could only work a very limited schedule. As Betty's primary caregiver, Jon missed the 2014 Christmas season shows in the park which further complicated the financial picture. Betty was unable to do some of her Mrs. Claus gigs. The holiday season was typically chance to earns some money to cover the slow spring months. Outwardly, nearly everyone including many of their closest friends thought Jon and Betty were OK financially. A look "under the hood" paints a very different picture. Savings and retirement accounts are empty. Tax returns show income below poverty level for several years. Their 2013 Adjusted Gross Income was only $8,898. 2014 income will be less for reasons given above. Much needed home maintenance remains undone. They made excuses for declining many social activities because they couldn't afford them. Vehicles need major repairs. For several years, money Jon should have put back into his jewelry business was diverted for day to day finances. Equipment that needed to be replaced wasn't, new tools to speed production or produce new styles were out of reach. The list goes on and on. Betty is Canadian and collected both the contributary Canada Pension Plan and Old Age Survivors. Both terminate with her death which further complicates family finances.
If you can help, it would be greatly appreciated.
This donation does not require a PayPal account.
To send a check, click here. for more information
Thank You
A Memorial Celebration of Life will be held on
Sunday, January 18, 2015, 2:00 pm
Greenwood Memorial Park and Mortuary
Garden Chapel
4300 Imperial Ave.
San Diego, CA 92113